How Much Does 24-7 In-Home Care Cost for Seniors?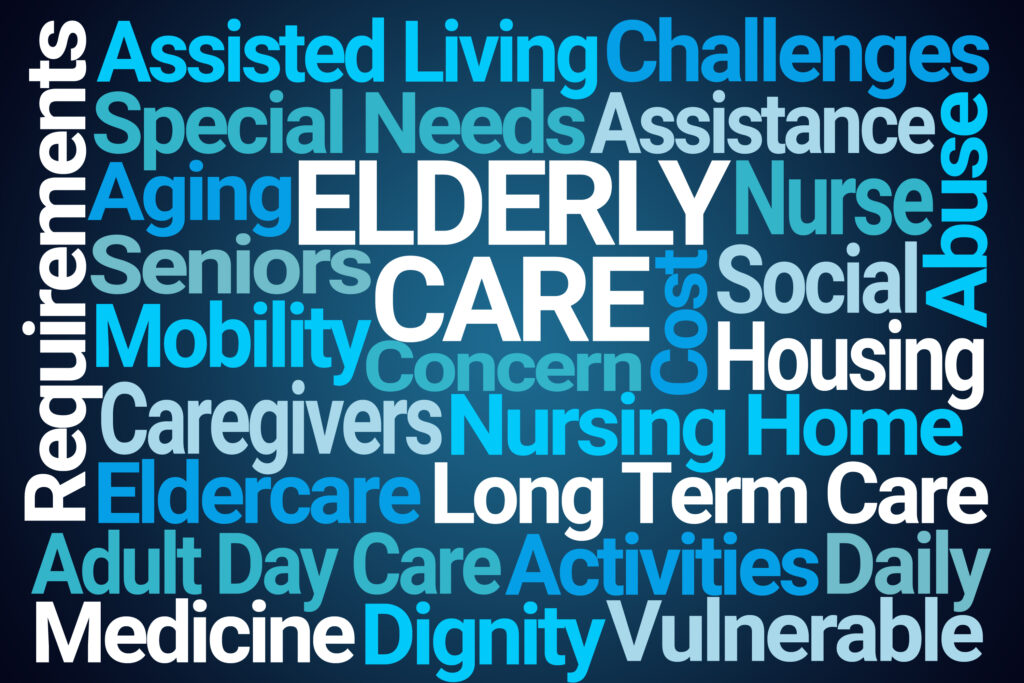 As the baby boomer generation ages, there are more and more seniors who need 24-7 in-home care, or home care several times per week.
There are many factors to consider when choosing a caregiver for your loved one, but the cost is always an important consideration. Here we will talk about what you should know before hiring someone to provide 24/7 in-home care for your senior loved one.
The first step is finding out how much an aging parent would pay for around-the-clock in-home care.
In short, in-home care entails someone coming into your loved one's house and doing everything they can for them. This might include cooking meals, assisting with bathing or going out on errands. It also includes providing 24/365 assistance to help remind your loved one of daily activities like taking medication and eating right as well as offer needed emotional support during difficult times. Some patients are able to do things themselves but need a little extra supervision while others have more significant challenges that require the full-time attention of an aide.
How much does this type of in-home care cost?
It's important to remember the cost of in-home care is not just about money; it involves things like quality and level of care that are all factors in determining what will be best for you and/or your family member. The good news is there are many options available so no matter which way you go - private caregiver at home or an agency assisted living facility - you have access to help when needed.
The answer really depends on who you choose to take care of your senior loved ones at their home; if it is a private caregiver or a home care agency?
According to the 2019 Genworth Cost of Care Study:
The median annual cost for someone in assisted living is $44,0690- $70,000 per year.
In-home care costs on average about $20,000-$30,000 per year.
In-Home Care Cost Example:
Mom needs someone in the home with her 12 hours per day x 3 days per week. Our local home care agency charges $25 per hour. (Every home care agency is different)
She receives housekeeping, bathing, dressing, meal preparation, grocery shopping, errands, and help with transportation to MD appts. She also needs companionship.
$25/hr x 12 hrs= $300 per day x 3 days per week = $900 per week
4 weeks x $900 per week = $3600 per month
$3600 x 12 months = $43,200 per year
24-hour home care with a live-in caregiver ranges from $200-$300 per day. ($84,000 per year)
Non-medical home care is private pay (most of the time).
Some home care agencies take MEDICAID (application is by state)
Medicare rarely pays for non-medical home care, if it does pay, it's for a short period of time.
Assisted Living Care Cost Example:
Mom needs to move to assisted living. The cost is $5500 per month.
$5500 x 12 months = $66,000 per year
Assisted Living is private pay (most of the time).
Some Assisted Living Facilities take MEDICAID (application is by state)
Medicare does not pay for Assisted Living
Nursing Home Care Cost Example:
Mom needs to move to a nursing home. The cost is $8,000 per month.
$8000 x 12 months = $96,000 per year
Long-Term Nursing Home Care is private pay (most of the time).
Some Nursing Homes take MEDICAID (application is by state)
Medicare does not pay for Long-Term Nursing Home Care but does pay for short-term Skilled Nursing Care (rehab).
Does Medicare Pay for 24-7 In-Home Care?
No. Medicare does not pay for 24/7 care and does not pay for long-term care.
Does Medicaid Pay for In-Home Care?
Yes, but the senior must qualify to receive Medicaid, services may be limited depending on the state. All rules and applications need to be submitted via your state website.
Types of Senior Care Services
Home Care Services for Senior Who Require More Personal Care and Help
In-Home Caregivers are often needed to help with tasks like bathing, dressing, toileting, grooming, and eating. These highly-trained in-home care providers can also be great for things like errands-running or light housekeeping. You should expect to pay anywhere from $15-$40/hour--or upwards of $120-$300 per day if they are a live-in home care provider.
Medical Home Health Care for Seniors at Home
For medical assistance like changing dressings, providing post-surgery rehab, overseeing medications, aiding with physical therapy, or helping you with walkers, canes and wheelchairs - for all of these things and more you'll want to have the help provided by a caregiver who has gone through training for medically necessary home health care. It's important that your caregivers are supervised by Registered Nurses, as regulations vary from state to state; ask lots of questions about their qualifications.
Medicare and other health insurances should cover all or part of this type of care. This type of care is also temporary (just enough to get you better) and the visits are short. This is not a form of long-term care.
Medical Home Health Care for Seniors Who Need Extra Care at Home
If your loved one needs medical care that requires is ordered by a physician and carried out by a licensed professional, you'll need a home health agency to find a registered nurse (RN), licensed practical nurse (LPN), or advanced practical nurse (APN).
Nurses have the skills necessary to change catheters, give post-surgical care, give IV antibiotics and other IV medications, treat wounds or bedsores, and oversee medical equipment. If your loved one is recovering from surgery or an accident, a home health care nurse may be covered by Medicare or other insurance.
Hospice Care is End-of-Life Care
Hospice care and end-of-life services exist for you or your loved one at home.
Hospices provide a range of services, including companionship; emotional support; pain management advice from expert doctors; nutritional counseling from registered dietitians who specialize in cancer patients' needs, and more!
Life Care Managers Provide Organization and Peace of Mind
Life Care Managers (formerly called Geriatric Care Managers) are usually social workers, psychologists, nurses, gerontologists or others with training and experience in various aspects of eldercare.
Care managers are the link between seniors and their local community. They not only assess a senior's needs but care for them through crises such as an emergency hospitalization or help place the person in residential living facilities when necessary.
This allows family members to focus on managing other aspects of life without disruptions from caring for loved ones with special needs which can be emotionally exhausting work!
Alabama
Alaska
Arizona
Arkansas
California
Colorado
Connecticut
Delaware
District Of Columbia
Florida
Georgia
Hawaii
Idaho
New York
North Carolina
North Dakota
Ohio
Oklahoma
Oregon
Pennsylvania
South Carolina
South Dakota
Tennessee
Texas
Utah
Vermont
Virginia
Washington
West Virginia
Wisconsin
Wyoming